Tricks of the Game
Summary
When best friends Emerson Matthews and Jess Britely find themselves both working for the Chicago Blackhawks, they hope that their lives will improve. Instead, Emerson's marriage to Jonathan Toews begins to fall apart and Jess breaks off her engagement to Duncan Keith. Though life may not always go as planned, Jess and Emerson find a way to overcome the odds and find true happiness



Characters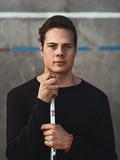 Auston Matthews
Little brother to Emerson and rising NHL star for the Toronto Maple Leafs, Auston has always expressed his hatred for Jonathan. He wants nothing more than for his sister to be happy, so how will he react when he discovers the new light in his sister's life that's been there the whole time?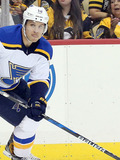 Brayden Schenn
After being traded to the St. Louis Blues from Philadelphia, Brayden is determined to make Emerson see that he's a better guy than Jonathan. Playing for the Blues means you have a hatred for the Blackhawks, but he could never imagine hating someone as amazing as her.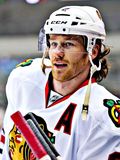 Duncan Keith
As the star defenseman of the Hawks, Duncan shoulders plenty of team responsibility. When fiancè and high school sweetheart Jess Britely becomes assistant coach of the team, Duncan hopes it will be enough to save their relationship. How will he react when one of his closest friends returns to the team and sweeps his queen off her feet?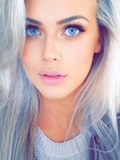 Emerson Matthews
Wife of captain Jonathan Toews and player analyst for the Chicago Blackhawks. Emerson grew up in Phoenix, AZ with her little brother and rising NHL star Auston and loves everything about the game. Since becoming a hockey fan, the Hawks have been her team. After meeting Jonathan, they had a beautiful daughter who is the light of Emerson's life. Emerson and Jess met through their love of hockey and knew that they had to work together somehow. Emerson loves everything about her life, except that her husband doesn't show interest in her anymore. What will happen when a good friend becomes the one for her?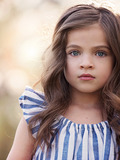 Evelyn Toews
Daughter of Jonathan and Emerson; since she was born, Evelyn has been the center of attention, and not just because of who her father is. With her dad's seriousness and her mom's sassiness, Evelyn is a force to be reckoned with as she has everyone wrapped around her finger.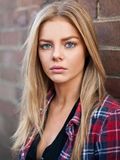 Jess Britely
Since her freshman year of high school, Jess has been in love with Blackhawks defenseman Duncan Keith. After years of dating, relationship and fertility troubles threaten to break them apart. Jess agrees to take an assistant coaching job with the Hawks to work on their relationship. Jess did not expect to fall in love with another man, especially not one of her fiancè's closest friends. How will she face the consequences when Duncan finds out?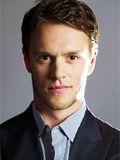 Jonathan Toews
Captain of the Chicago Blackhawks and loved by everyone. Married Emerson and had a daughter who he loves with all of his heart. Being captain comes with stress attached to it and he is bound to break at some point, the question is when.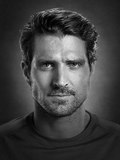 Patrick Sharp
Patrick has been a long time star of the Hawks and jumped at the chance to return to Chicago. What he did not expect was to fall quickly for Jess, his long time friend and new coach, but at what cost?
Chapters