AAOOOSC! United
Summary
After being appointed as the succeeding NHL ruler, Connor McDavid takes it into his own hands to determine the task of that position. He rounds up other power-hungry power players from various hockey leagues to accomplish his ultimate goal: to take over the NHL.

With this growing danger, Sidney Crosby and the GHP recruits their own various power players to save not only the NHL, but the others' own specific leagues. Now this race for the NHL has grown larger.


PG for action and peril, some rude humour, and thematic elements


Now available on Wattpad!



This is the last spin-off of the AAOOOSC! series. This is not part of the series and can be read anytime! BUT it is highly encouraged to be read after reading "AAOOOSC! Junior Powers!", "AAOOOSC! Rivalry!", "AAOOOSC! & Beyond", and at least some some of the main AAOOOSC! series (#1, #7, #9, #10). This is because this story is a combination of all of those stories.
Takes place during the 2017 offseason
Written during the 2017 offseason, so things may be outdated!
Imagine this like a CGI-animated movie (example, Frozen)
Characters
Auston Matthews
Power player of the Toronto Maple Leafs (NHL) | Powers: botanokinesis, plant growth, plant empathy, plant aura, plant communication, vine generation, botanokinetic imprisonment, plant pillar projection, maple syrup generation, sirokinesis, adhesion, adhesive climbing, omnidirectional maple syrup waves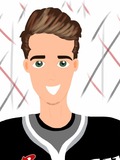 Brett Howden
Power player of the Moose Jaw Warriors (WHL) | Powers: suit up!, weapon proficiency, enhanced condition, enhanced combat, enhanced aim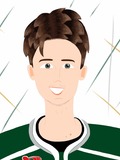 Carter Hart
Power player of the Everett Silvertips (WHL) | Powers: ursine physiology, silver claws retraction, argentokinesis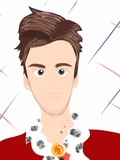 Connor McDavid
Succeeding NHL Ruler | Powers: nigh-omnipotence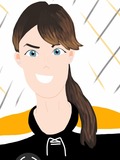 Dru Burns
Power player of the Boston Blades (CWHL) | Powers: blade retraction, skilled aiming, blade projection, bladed wings, blade elongation, flash step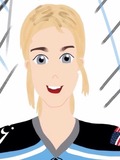 Emily Pfalzer
Power player of the Buffalo Beauts (NWHL) | Powers: supersonic speed, invisible speed, supernatural durability, enhanced vision, ergokinesis [blue], ergokinetic constructs, companion allegiance with Hilary Knight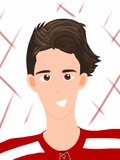 Jake Oettinger
Power player of the Boston University Boston Terriers (NCAA) | Powers: canine physiology, guardianship, tracking, undying loyalty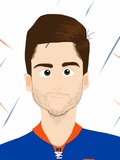 John Tavares
Power player of the New York Islanders (NHL) | Powers: atmokinesis, atmokinetic combat, atmogenesis, weather adaption, emotional weather manipulation, omnidirectional air waves, omnidirectional electrical waves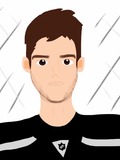 Jonathan Quick
Power player of the Los Angeles Kings (NHL) | Powers: flyrokinesis, superhuman strength, force-field combat, orb shield generation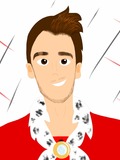 Jonathan Toews
Current NHL Ruler | Powers: nigh-omnipotence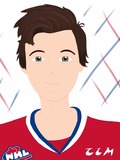 Kailer Yamamoto
Power player of the Spokane Chiefs (WHL) | Powers: enhanced reflexes, teleportation, energy bow construction, enhanced archery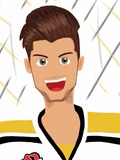 Kale Clague
Power player of the Brandon Wheat Kings (WHL) | Powers: wheat generation, wheat manipulation, companion allegiance with Reid Duke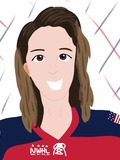 Katie Fitzgerald
Power player of the New York Riveters (NWHL) | Powers: superhuman strength, strength absorption, strength calling, absolute strength, sense of strength, strength concentration, strength combat, strength augmentation, strength mode, enhanced gunmanship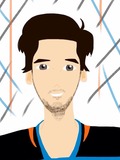 Matt Hackett
Power player of the San Diego Gulls (AHL) | Powers: flight, sound wave generation, sound amplification, sound immunity, sound aura, ballistic scream, sonic combustion, voice projection, enhanced eating, omnivoice, companion allegiance with Ryan Faragher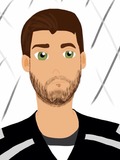 Michael Mersch
Power player of the Ontario Reign (AHL) | Powers: superhuman strength, telepathy, motor-skill manipulation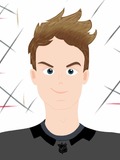 Reid Duke
Power player of the Vegas Golden Knights (NHL) | Powers: chivalry, equestrian empathy, sword manipulation, enhanced swordsmanship, sword beam emission, companion allegiance with Kale Clague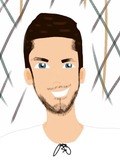 Ryan Faragher
Power player of the Utah Grizzlies (ECHL) | Powers: superhuman strength, enhanced reflexes, enhanced sense, ergokinetic claw retraction, elemental claws, companion allegiance with Matt Hackett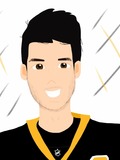 Sidney Crosby
Power player of the Pittsburgh Penguins (NHL) | Powers: glaciokinesis, ice aura, ice exoskeleton, ice imprisonment, ice breath, ice attacks, glaciokinetic flight, ice mimicry, cold immunity, cryostasis
Chapters