Great, One More Egotistical Jerk I Have To Dodge!
Summary
Savannah James was just trying to have a normal 18 year old college experience in the fall of 2013. What happens when a chance meeting with the Chicago Blackhawks interferes with those plans? Will she embrace the changes that will follow, or will she run like she always does?




Characters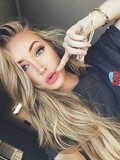 Emiline Collins
18. Savannah's roommate and new found best friend. Also, received a full ride to Northwestern University to play hockey. Born and raised in Nashville.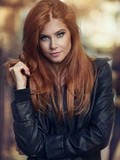 Savannah James
18. She received a full ride to Northwestern University playing hockey. Her parents died in a car accident when she was 5, and she lived with her grandmother after that. However, after her death when she was 16, she decided to get emancipated and lived on her own. She has a feisty, sarcastic personality. She decided to go to Chicago for college because it was far away from home and because she wants to be normal again.
Chapters