Girl I Know
Summary
story by niskawin
inspired by the song girl i know by avenged sevenfold
---
Jordan had the love, but not the sex.
Kat was his fix for that.
---
*Disclaimer* This may come as a shock to some of you, but I am in no way associated with Jordan Staal or the Pittsburgh Penguins. I know, I know. I'm still having a hard time dwelling on that fact, as well. I apologize for the traumatic news, and if you need someone to talk things over with, I always have a listening ear.
Characters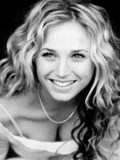 Katrina Huntley
Portrayed by Fiona Gubelmann
Chapters