Magnets
Summary
They say opposites attract.

Yeah, right. Try telling that to Annie Winston, a twenty-year-old dancer for the Boston Ballet and a pretty firm NON-believer in the impossible. The only things she has faith in these days are her strength and skill as a ballerina, and her ability to stick to the straight and narrow - solid, familiar traits and ideas, and no luck needed. Annie Winston is, in a word, practical.

Now, if you tried telling that to Tyler Seguin, on the other hand... Well, he probably couldn't give you a straight answer. He's the opposite. He may have practiced and played his ass off, but luck and good timing got him a spot on the Boston Bruins roster. These days, he has faith in just about everything - even the impossible. Tyler Seguin is, in a word, open-minded.

So, it should come as no surprise that they managed to fall head over heels in love with each other. After all, opposites attract.
Characters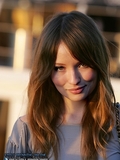 Annie Winston
At 20 years old, Annie Winston is pretty damn accomplished. She has been a Boston Ballet principal dancer since she was 17, and she's performed in almost every major city in the world. She is headstrong, practical, and dedicated to what she does. She lives with fellow ballerina Malin Parrish, and while sharing a house on Beacon Hill is usually easy, it's not that easy when hockey season is in full swing and Malin's being a die-hard Bruins fan. Honestly, she doesn't understand the game, the players, and the hype. That, however, is all about to change.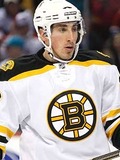 Brad Marchand
Otherwise known as Honey Badger, Little Ball of Hate, Marshmont, Nose Face Killah... The list goes on. Summed up, Marchand's a crazy little bastard. He's a nice guy - but a crazy little bastard. It's not all that surprising that he and Seguin get along well. Well, except when it comes down to their choice of female company. Brad seems a bit more wise in that area than Tyler. Again, not all that surprising.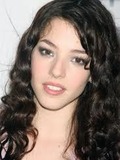 Malin Parrish
Annie Winston's housemate, fellow ballerina, and close friend. She's a die-hard fan of the Boston Bruins, and goes to some pretty far lengths to prove her love for the team. Well, her love for Brad Marchand and the rest of the team, more specifically.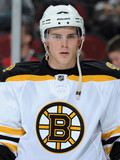 Tyler Seguin
The one and only. He's originally from Canada, but the way he acts sometimes, you'd think he grew up in Boston. He's a good and decent guy at heart, though most people (mostly his female fans) wouldn't know that unless they really got to know him - which they kinda' DON'T. Segs also assumes that he'd never go for a no-nonsense ballerina, but then again, he's got a lot of assumptions getting flipped on their rear ends these days.
Chapters