I Wouldn't Mind
Summary
Have you ever fallen so in love with something that you can't think of anything else? That you could never imagine having it leave your life, I personally feel that way every day. Every time I see it I fall more in love with it than I was before. It has become my whole life and I wouldn't change it for a single second.

Most people would be talking about their significant other when explaining something like this, but for me it was Hockey. I had never been more in love with something than I was with Hockey. I grew up in a small town in the northern part of Michigan. Hockey was bred into you; it was always about the Red Wings. I grew up hearing about Yzerman and Chelios. They were Gods to me.




Characters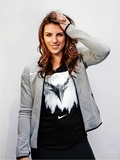 Rylee Jones
26. She is a sports physical therapist. Obsessed with Hockey. Played for many years.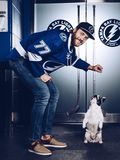 Victor Hedman
27. Defense-man for the Tampa Bay Lightning. Not really into dating. Loves what he does.
Chapters