Captain to My Heart~Sidney Crosby~
Summary
Ella Miner joins the Penguins. But not how you think she would. Ella's a hockey player, so when she has a chance to sign with the Penguins, she didn't waste anytime. That's when she met Sidney Crosby. Will it lead to love or heartbreak. Read on to find out.
Characters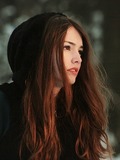 Ella Miner
Ella is a Canadian hockey player. She's the first girl to play in a NHL playoff game. Ella's 24 years old and from Vancouver. She wants everyone on the team to treat her the same as everyone else. She loves proving people wrong. Ella's a nice and sweet girl who can really bring it on the ice.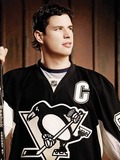 Sidney Crosby
You probably don't need a description on Sidney Crosby, but I'll do it anyways. Sid is the captain of the Pittsburgh Penguins. He's 25 years old and from Cole Harbour, Nova Scotia. He is so good at hockey that it's unbelievable! He's a really sweet but shy guy. Sid always wants the best for the team and his friends.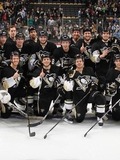 The Pittsburgh Penguins
The Pittsburgh Penguins are arguably the best team in the NHL. They are really nice and funny guys, but they tend to annoy you if they catch your secrets. But at the end of the day, they can work together and get that puck into the net to score a goal and win a game. The Pittsburgh Penguins are a great bunch of guys that everyone wants to be friends with.
Chapters