AAOOOSC! Exposed!
Summary
The start of the 2018-19 season is unusual, yet thrilling when Kale Clague, a rookie of the Los Angeles Kings and new power player of the Kings, accidentally displays his powers on the ice during a game in front of thousands of live people and millions around the world.

Of course this does not slip by the eyes of the hockey public and the founders, forcing the founders and league rulers of all the other hockey leagues to come together and determine what to do with his major dilemma. They have many options as to what to do with this situation, but their true fear is the public's reaction to the supernatural.

And only to tell the public the truth will determine the true reaction of the public.

Rated PG for rude humour, thematic elements, and mild violence

Available on Wattpad!



This is the an extra story from the AAOOOSC! series. This is not part of the series and can be read anytime! BUT it is highly encouraged to be read after reading "AAOOOSC! United" (if you haven't read any AAOOOSC! stories) and/or "An AAOOOSC! Christmas Musical!" (if you did read "AAOOSC! Wheatie Bits!"). This is because this story is a combination of all of those stories.
Takes place during the 2018-19 season
Written during the 2018 offseason, so things may be outdated!
Imagine this like a CGI-animated movie (example, Frozen)
Characters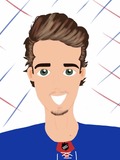 Brett Howden
Power player of the New York Rangers | Abilities: suit up!, weapon proficiency, weapon improvisation, enhanced combat, one-man army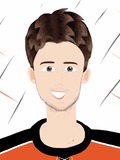 Carter Hart
Power player of the Lehigh Valley Phantoms (AHL) | Abilities: ghost physiology, phantasm manipulation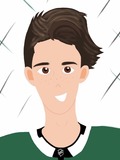 Jake Oettinger
Power player of the Dallas Stars | Abilities: photokinesis, light generation, photokinetic flight, enhanced reflexes, luminescence, absolute light, light immunity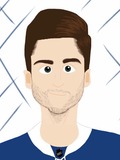 John Tavares
Power player of the Toronto Maple Leafs | Abilities: botanokinesis, plant empathy, sirokinesis, adhesion, syrup immunity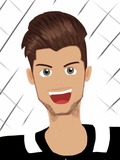 Kale Clague
Power player of the Los Angeles Kings | Abilities: ergokinetic constructs, enhanced swordsmanship, enhanced reflexes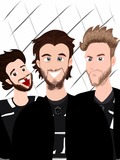 Kings Clique
ft. Anže Kopitar, Drew Doughty, and Jeff Carter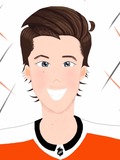 Nolan Patrick
Power player of the Philadelphia Flyers | Abilities: enhanced reflexes, enhanced marksmanship, vehicle creation, weapon creation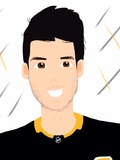 Sidney Crosby
Power player of the Pittsburgh Penguins | Abilities: glaciokinesis, ice generation, ice breath, ice attacks, glaciokinetic flight, cryostasis, cold immunity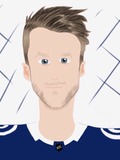 Steven Stamkos
Power player of the Tampa Bay Lightning | Abilities: electrokinesis, lightning bolt direction, electricity absorption, electrical levitation, mechanical intuition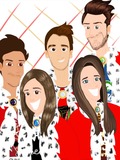 The Rulers
ft. Major Professional Men's hockey: Jonathan Toews | Abilities: nigh-omnipotence ✩ Professional Women's Hockey: Hannah Brandt | Abilities: valkyrie physiology ✩ Minor Professional Men's Hockey: Dylan Strome | Abilities: power absorption ✩ Major Junior Hockey: Stuart Skinner | Abilities: hyper form of horse physiology ✩ Collegiate Hockey: Maddie Rooney | Abilities: telekinesis, telepathy, superhuman strength
Chapters