Rhythm of Love
Summary
Rydell Brighton is a small town break dancing singer from Oyama who left to follow her dreams in the city of Los Angeles. She had the time of her life and then tragedy struck her.

Soon enough she found her way home in Oyama, B.C. which is a small town right outside of Kelowna. Going back home brings the good and the bad. She finds herself building a bond with one of the most caring guys she's ever met. But for some reason she has such a hard time trusting and always finds herself pushing people away. While battling depression she finds herself in a budding romance.



Friends can help each other. A true friend is someone who lets you have total freedom to be yourself - and especially to feel. Or, not feel. Whatever you happen to be feeling at the moment is fine with them. That's what real love amounts to - letting a person be what he really is.

- Jim Morrison
Characters
Carey Price
Carey is a goaltender for the Montreal Canadiens. He is said to be one of the best goaltenders of his time. In his off season he spends his time in B.C. He's a caring type of guy, and loves country everything. Hunting, fishing, bucking, country music and dressing like a cowboy are part of his favorite things. He is one of the main characters.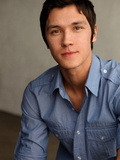 Daniel "Cloud" Campos
Daniel is a upcoming music producer and director. He also does dancing and only sings when with Rydell. He's from Orlando, Florida and isn't the one for cold weather. He's a romantic type of guy, but loves to live life in the moment. He has many dreams and moved to L.A. around the same time as Rydell to achieve his dreams. Daniel is brought up a lot in the flashbacks, but is a current-time character as well.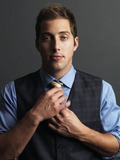 Jesse Brighton
Jesse is Rydell's older brother. He moved to Chicago to go to school, and he graduated. Right out of university he started his own business and became and entrepeneur. His career was succesful, and he became wealthy. He was close with his family, but drifted a little bit. Deep down he's just a small-town kid. Jesse is mentioned every few chapters.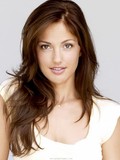 Rydell Brighton
Rydell Brighton is a break dancer, who also sings. Rydell isn't one for surprises. A lot of the time she has a hard time figuring out who she really is. For quite some time, she's depressed and feels alone. You will notice that she's a fairly quiet person, who can be really sarcastic. She's a small-town Canadian with so many dreams. She's a spur of the moment type of person and a real adrenaline junkie. Rydell is very close with her family. She is the main character in the story.
Chapters