Wake Me Up
Summary
Hannah and Jackie are best friends who have huge goals in life. Hannah dreams of becoming a model while Jackie dreams of making it onto the Women's hockey Olympic team.

But what happens when one night, Hannah meets her so called "soul mate," who just so happens to be Jonathan Toews.

Will Jackie help her best friend keep Jonathan, or will her jealousy take over, an will she snatch him up for herself?
Characters

Hannah Hanson
Long blond hair with brown highlights, round blue eyes, olive colored skin and she wants to be a model.

Jackie Meloy
Dark brown hair and bright blue eyes. She's 5'7 and has tan skin. She's a hockey player and dreams of being on the Olympic hockey team. Best friends with Hannah.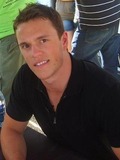 Jonathan Toews
Captain of the Chicago Blackhawks.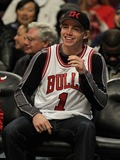 Patrick Kane
Chapters